Yes, it's a provocative headline, but alas, we don't have a juicy story about R. Kelly's latest sexual controversy involving chipmunks. Nearly as exciting, however, is the fact that DJ 0.000001 (AKA Th' Mole of Daly City Records) has two brand new free releases, both oozing with crazy futuristic freshness.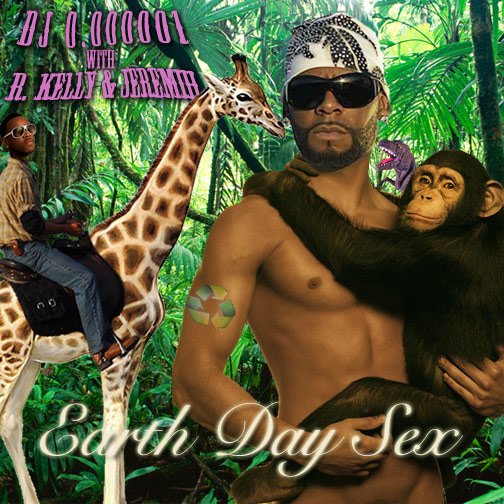 In honor of Earth Day, April 22, "Earth Day Sex" transforms the popular "Birthday Sex" track (by Jeremih) from a weak pop tune into a banging spaced-out slow-jam. Another signature "thrash-up" containing elements from over five songs (including R. Kelly's "Sex Planet" and "The Zoo", Lil Wayne's "Zoo", and more), complete with over-the-top cover art, the track is as hilarious as it is catchy.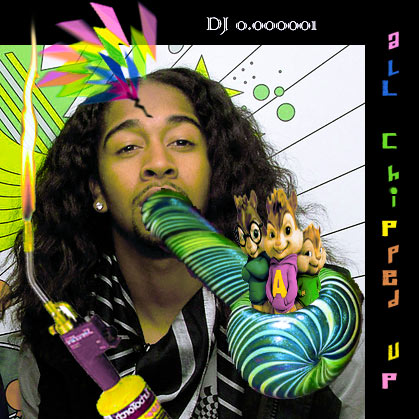 Also from DJ 0.000001, in collaboration with
Chickenhed
, comes
All Chipped Up
, 20 minutes of exclusive "thrash-ups" with one thing in common: rapping chipmunks! Experience pitched-up vocals from
Die Antwoord, E-40, DJ Assault
and more, laid atop 0.000001's bumping mutant beats.
Tracklisting:
01. Die Antwoord "Beat Boy"
02. Jamie Foxx "Straight To The Dance Floor" (ft. Lil Wayne)
03. E-40 "I'm On One"
04. Chris Brown "I Can Transform Ya" (ft. Lil Wayne)
05. DJ Quik & Kurupt "Jupiter's Critic & The Mind Of Mars"
06. Th' Mole "Go Horsie"
07. DJ Assault "Ass N Titties"
08. Lisa 'Left Eye' Lopes "Block Party"